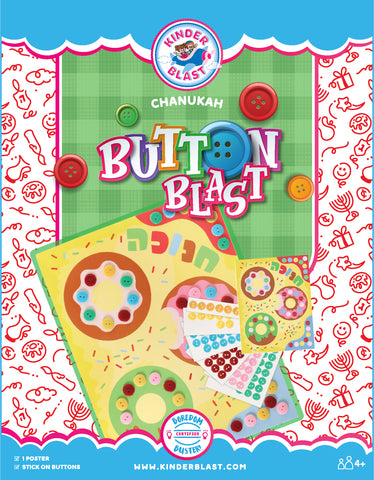 So much sticker fun!
Button Blast is a perfect Chanukah activity for young kids who love to create art. Match button colors to the circles on the donuts and place button stickers on the correct spot. It's a simple, easy, fun and neat activity for sticker and button lovers. It's also a perfect party program for the little kids.
STICK THE ADHESIVE BUTTONS ONTO THE COLORED CIRCLES USING THE COLORS AS A GUIDE

- 1 6x8" Poster
-Adhesive Buttons
Get on the List!
Sign up to be the first to know about surprise savings, sneak peeks, and exclusive KinderActivity downloads.