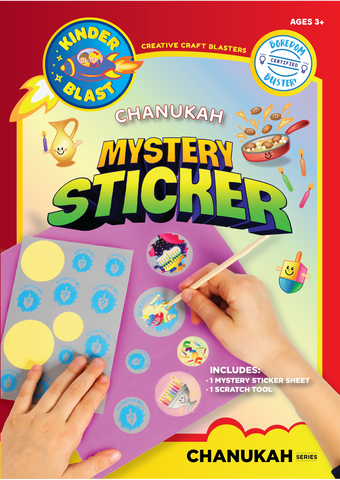 Scratch-off for a great reveal and get excited to see which Chanukah picture is underneath the sticker!! Each mystery sticker contains a surprise...a Chanukah-themed sticker just waiting to be added to your projects, decorations, or anything you can dream of! Scratch to reveal stickers with a mystery twist for a pop of creativity for your activity, project, or party.
Using the included scratch tool, gently scrape the surface of the mystery stickers to reveal the delightful Chanukah themed image. Use the stickers to embellish, decorate and just for fun!
- 1 sheet of scratch 'n reveal mystery stickers
- 1 wooden scratch tool
Get on the List!
Sign up to be the first to know about surprise savings, sneak peeks, and exclusive KinderActivity downloads.