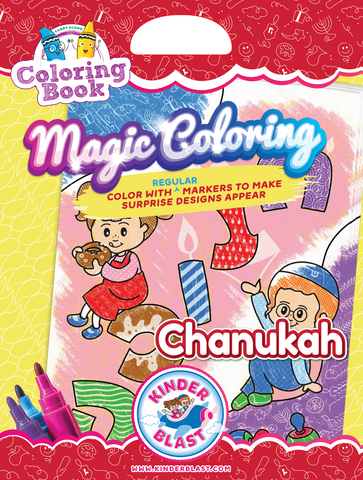 Magic markers that make real magic! Color the exciting Middos Mentchies Chanukah themed coloring-book pages to reveal various pattern textures in the coloring spaces.
When the page is complete, display the pretty artwork for everyone to see.
- Includes 14 sheets
- Size: 6x8 inches
Get on the List!
Sign up to be the first to know about surprise savings, sneak peeks, and exclusive KinderActivity downloads.